Microsoft Dynamics™ AX
Last version: Microsoft Dynamics™ AX 2012 R3.
We offer you an efective, elastic enterprise resource planning solution based on Microsoft Dynamics™ AX.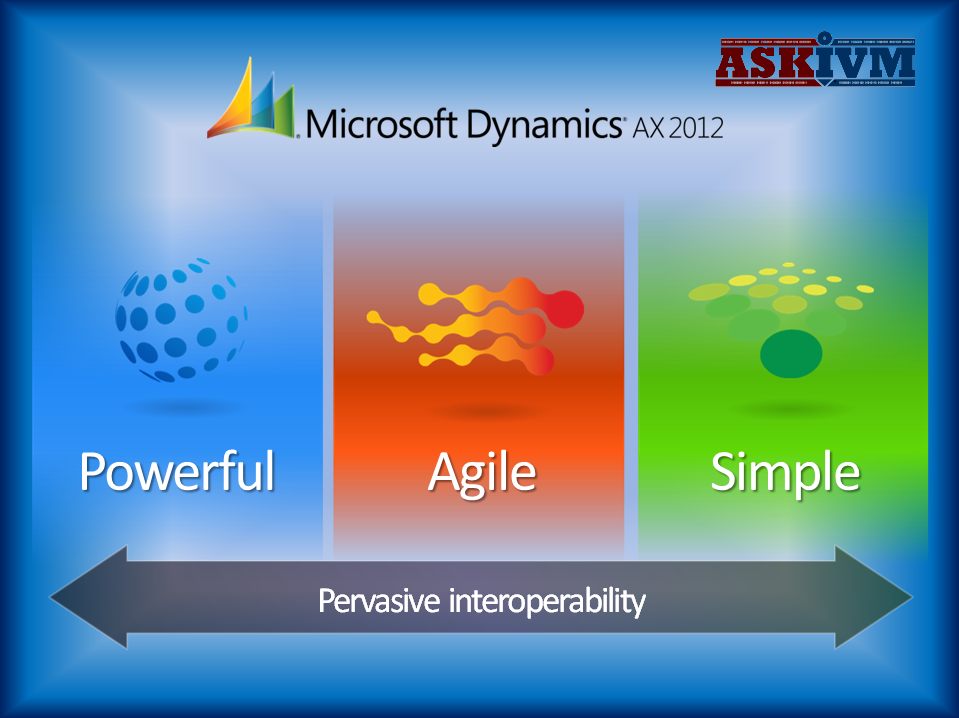 The broad functionality offered in Microsoft Dymanics™ AX allows to fine-tune it to satisfy every client's needs. It is easily customizable to keep up with Your growing bussiness.
User friendly Microsoft Office™ like user interface.
Powerful data processing with modern database and server solutions.
Work remotely from anywhere You can access the internet.
Multi-branch company data integration into a single database will help in intercompany process automatization. Duplication of company information is no more needed.
Do accounting for most bussinesses using Finance, Logistics, Inventory, Projects, Production and other modules.
Compliance to Latvian regulations.
Useful Links
Various Microsoft Dynamics™ materials (in english)
Microsoft Dynamics™ AX (english)
Microsoft Dynamics™ AX (russian)
Microsoft Dynamics™ AX 2009 system requirements
Microsoft Dynamics™ AX 2012 system requirements